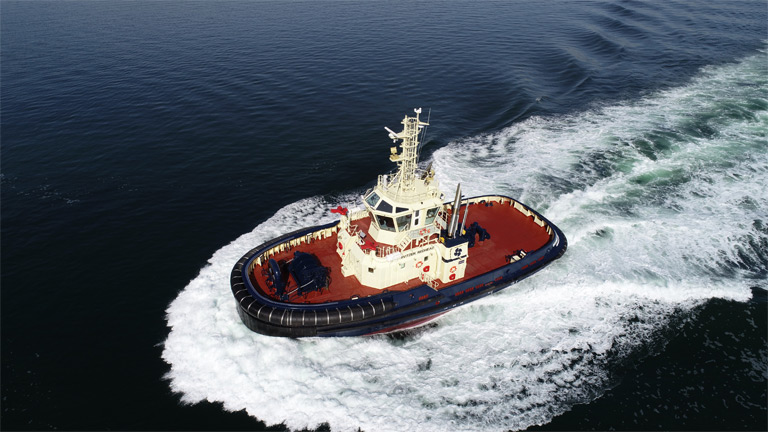 Kuwait Oil Co has ordered a multipurpose towage and oil spill recovery vessel from Uzmar Shipyard in Turkey. This vessel will be built with an azimuth stern drive (ASD) system to a Robert Allan design.
Uzmar will build this 60-m vessel to a RAmpage 6000 design, making it the largest Robert Allan design vessel ever built in Turkey. It will be used to contain, recover, store and transfer recovered oil from spillages in the Middle East Gulf.
It will also be equipped for towing services, area surveillance, offshore fire-fighting, logistics support duties and search and rescue in the area around Kuwait and in international waters, said Uzmar vice general manager Mutlu Altuğ.
This RAmpage 6000 vessel will have dynamic positioning with a DP (AM) notation from Lloyd's Register class. Its propulsion for the ASD will come from two medium-speed engines. Construction will commence in May 2019.
Uzmar has also built two terminal and escort tugs for Svitzer at its shipyard. These 32-m vessels were built to a Robert Allan RAstar 3200 design.
This week, Uzmar had the protocol of delivery event the first of these tugs, Svitzer Redhead, with the owner. It expects the protocol of delivery signing for the second of these terminal and escort tugs, Svitzer Ruby, will be completed later this month.